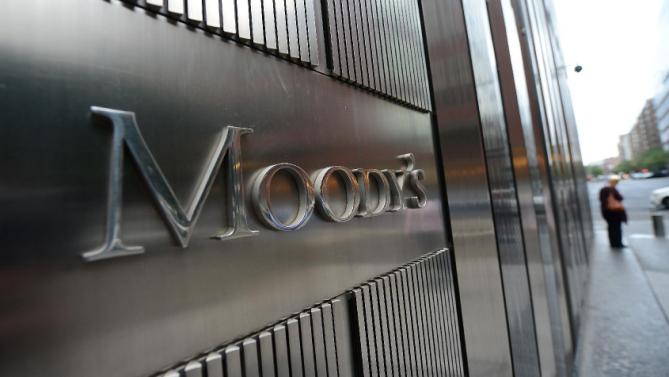 Malaysia: Moody's Investors Service has maintained Malaysia's sovereign rating at A3, saying the credit profile remains resilient despite external vulnerabilities.
The narrower current account surplus has provided less of a cushion than in the past.
In its latest assessment, it cautioned that the strong presence of non-resident investors in the financial markets makes it vulnerable to sudden capital flow swings.
Foreign holdings of outstanding Malaysian government debt stands at about 24 per cent, and non-residents account for close to 27 per cent of total stock market capitalisation.
"This exposes the country to sudden movements in portfolio investment flows," it said in a note today.
The rise in short-term external debt, held by local and foreign currency debt, also raises its fragility.
Moody's said although total external debt, at 72.6 per cent of gross domestic product, is in line with the median for A-rated sovereigns, since mid-2016, short-term external debt by original maturity has risen to 45.1 per cent of external debt since mid-2016.
It added that almost 60 per cent of total external debt is denominated in foreign currency, which gives rise to some exchange rate risk.
In the case of the growing foreign reserves which are still larger than short term debt, Moody's warned that the ratio of annual external liabilities due to reserves – as measured by its external vulnerability indicator (EVI) – has been significantly above the 100 per cent threshold for years.
The credit rating agency has forecast it at 143 per cent for 2018.
Despite these vulnerabilities, Moody's view on the credit profile does not change during periods of heightened external volatility".
The agency said it would take a significant deterioration of external metrics from current levels for Malaysia's credit profile to weaken.
Other sources of credit risk would be a sharp growth slowdown or meaningful deterioration in the public finances, neither of which is likely at this time.
Stock signals, Stock tips, stock Picks, Stocktips Malaysia, bursa malaysia stock signals, klse daily stock signals, KLSE stock picks, KLSE Stock Recommendations, KLSE stock signals, stock market news, stock market update, Stock Picks Malaysia, Stock trading picks,
&
Stock trading strategy
For More Visit Us: http://www.mmfsolutions.sg Tel- +65-3158-2180 Email- info@mmfsolution.sg